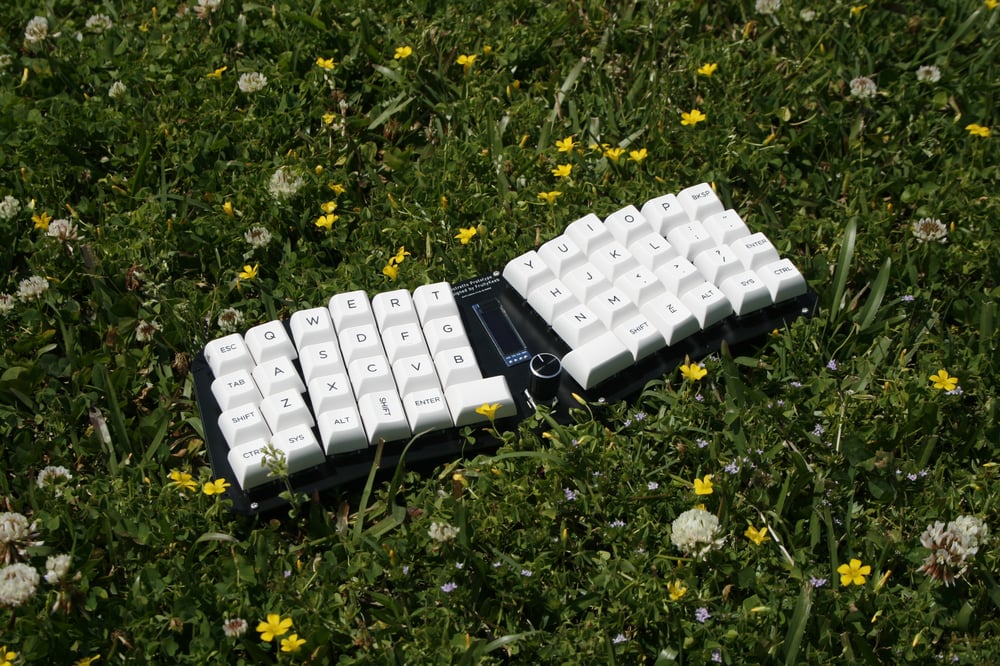 Ristretto is a 40% Columnar Stagger Keyboard with OLED and Rotary encoder support. The Unibody Split design combined with Column Staggered keys results in an ergonomic and natural typing experience
Build Guide + Resources: Available Here
FR4 Kit Includes: (75$)
* Top and Bottom Plates in White or Black
* Integrated PCB
* Standoffs and Screws
* OLED Module
* Encoder and Knob
B Stock Notes
* B Stock Plates and PCBs may have marks, scratches, or other visual defects that do not compromise their functionality.
* All B Stock PCBs have been tested and are fully functional.
Stacked Acrylic Cases are available on the P3D Store
Available layouts shown here


International Orders
Canada: Keyspresso
EU: Tastenplatte

Group Buy is active from May 17th to May 31st, 2021
Estimated Ship date is Early August, 2021


Please note that this is a Group Buy. There can be delays and setbacks. The timeline is only an estimate. By adding this item to your cart and purchasing you agree that you understand everything above. You will be charged immediately for this item.